A Tribute to Gurudev, the Artist

Paintings by Tagore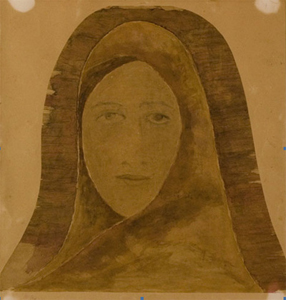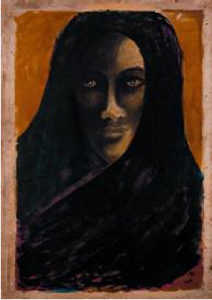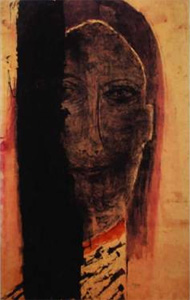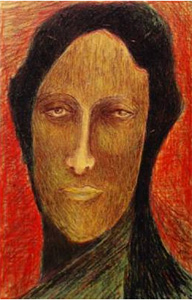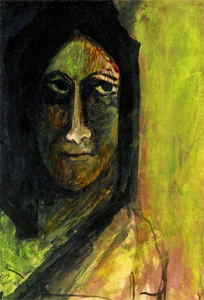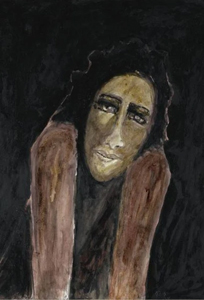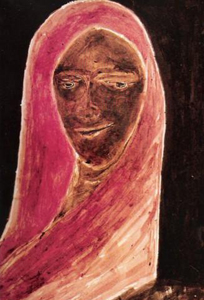 Portrait of a Woman with Veil
Versatility was Tagore's middle name. With no formal training, he began wielding the brush at the age of 63. Tagore spoke about his art as 'Sesh boisher priya' - an affair in the sunset of life. Art (drawing and painting) for him became a means of expressing deep and unexplained feelings and emotions which he could otherwise not express in words. Silence begins where words end. He therefore used silence (drawing and painting) as the medium to communicate during the later part of his life. In 1924 Tagore visited China and Japan with Nandalal Bose where he researched the brush and wash technique. There were no preliminary or preparatory sketches involved in his work. His art often originated from corrections and deletions in the manuscripts he was writing, turning into visual experiments.

Among the paintings of Tagore exhibited in September 2011 at the Oriental Centre of Russian State Library to commemorate his 150th birth anniversary, one painting in particular is extremely fascinating – a woman in veil in the dark. In fact there is a series of portraits of veiled woman. This is what appeared in print during the recent auction of 12 paintings of Tagore by Sotheby's in London:

The collections include Untitled (Portrait of a Woman), a familiar image from many Tagore paintings and widely believed to be that of his sister-in-law, Kadambari Devi, and Untitled (Lady with a Fan), which is believed to be that of Lady Ranu Mukherjee, the socialite. Both women have been romantically linked to Tagore. Kadambari Devi, the wife of Jyotirindranath Tagore was nearly of same age as Tagore being thirteen years younger than her husband. She was the poet's playmate as well as his muse. Though Kadambari Devi died very early, she continued to be the inspiration for Tagore's writing for the rest of his life. Apparently, till his death Tagore felt the presence of Kadambari Devi's spirit around him which even prompted him to write a song - Timiro obo-gunthone, bodono tobo dhaki, ke tumi ke tumi ke tumi momo ongone ? This song corresponds closely to the painting – a heavily veiled (obogunthon) women surrounded by darkness (timiro). Timiro obogunthon – the veil of darkness is a very good description of the heavy dark veil you see in the painting.

Tagore's style comprised of simple bold forms and by 1928 he had a huge collection of sketches, which have been exhibited world-wide and trace the outstanding biography of this amazing personality known by the sobriquet Gurudev.
Debasmita Moulick Nair