25th Year of Moscow Durga Puja - Prabaser Pujo Parikrama 2014

"RUSSIA & INDIA REPORT, 29 September 2014"
Bengalis mark silver jubilee Durga Puja celebrations in Moscow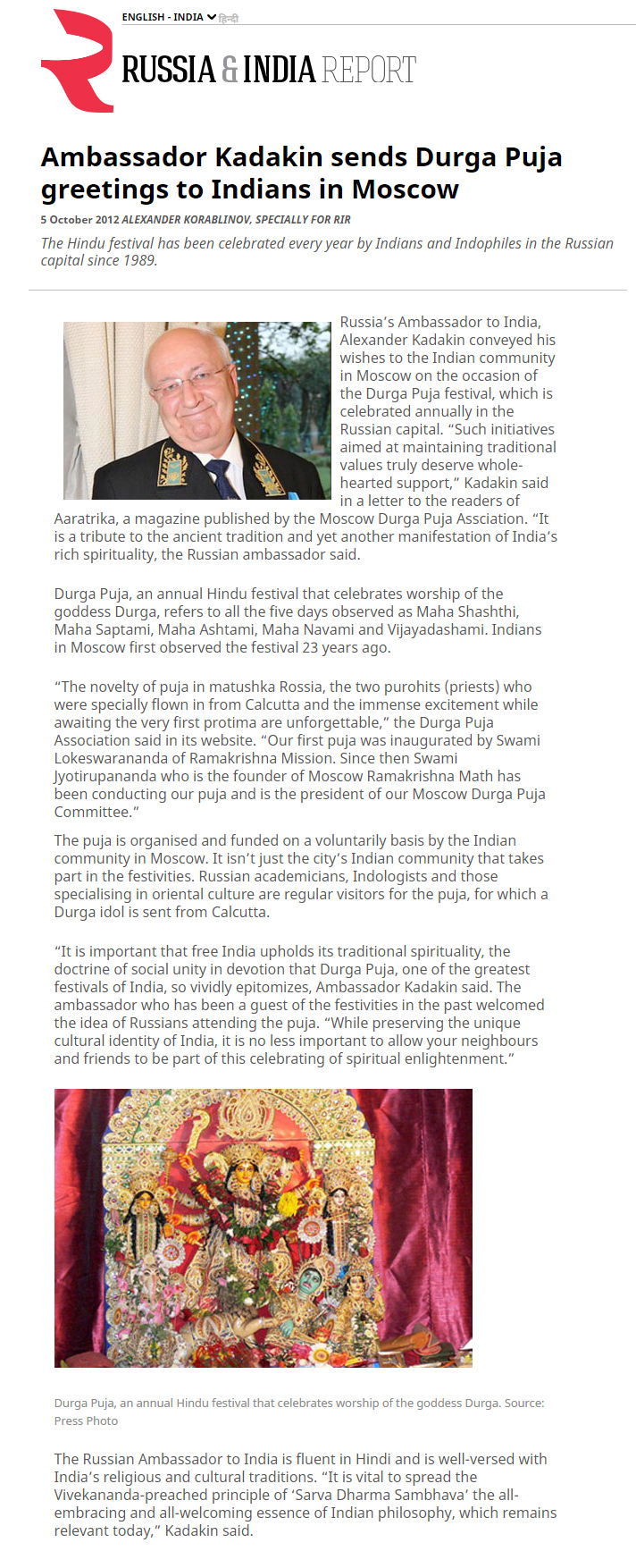 "RUSSIA & INDIA REPORT, 5 October 2012"
Ambassador Kadakin sends Durga Puja greetings to Indians in Moscow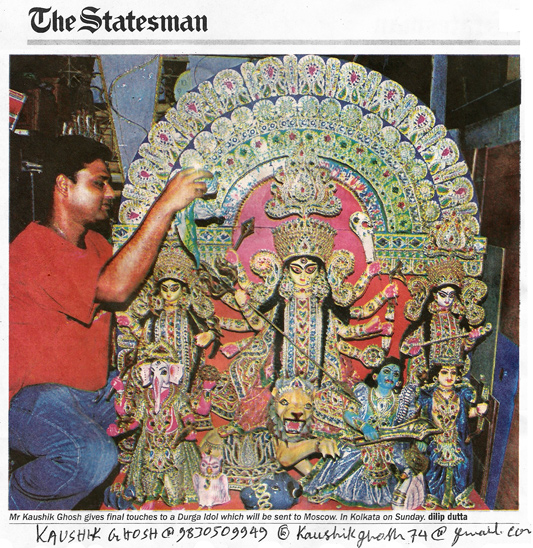 " The Statesman" 5th September 2011"
"Mr. Kaushik Ghosh gives final touches to a Durga IDOL which will be sent to Moscow".
We are delighted that our new protima (idol) from Kumortuli, Kolkata has reached us!
We say a big thank you to Sri Kaushik Ghosh, our artisan.
We also warmly thank the Embassy of India for their help in bringing in the idol from India.